Even the strongest nuts and bolts can be used!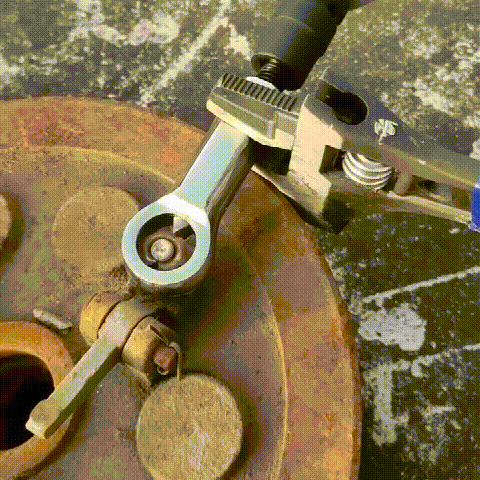 A separator means is a nut for the bolt or stud on removing the damaged or jammed nut tool.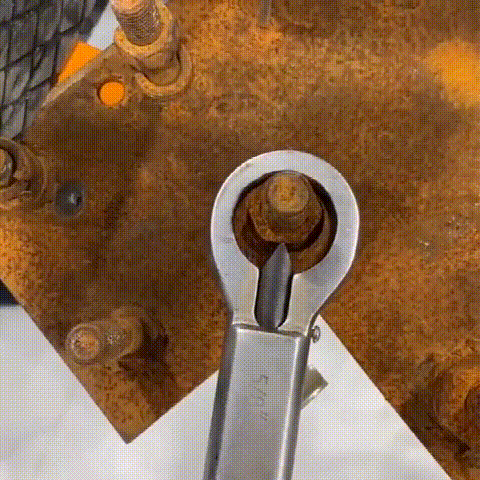 For the removal of damaged or corroded nuts without damaging the bolt thread. Ideal for the home, workshop, hobbyist, etc.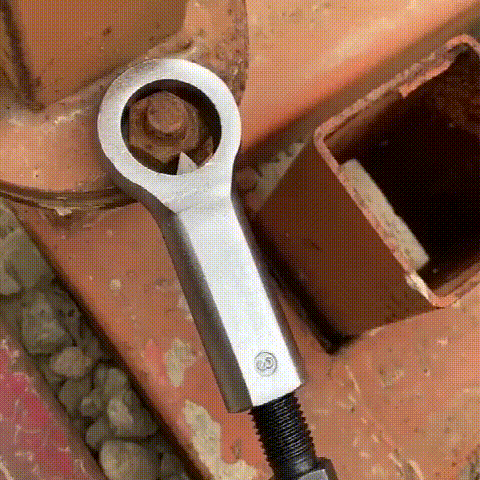 Here's why you'll love this:
Professional Nut Removal Tool: This nut removal tool features hardened steel blades and forged grips that are ideal for removing stubborn/seized nuts without damaging the bolt threads. You can use these splitting tools to cut off the damaged nut and solve the problem of difficult removing.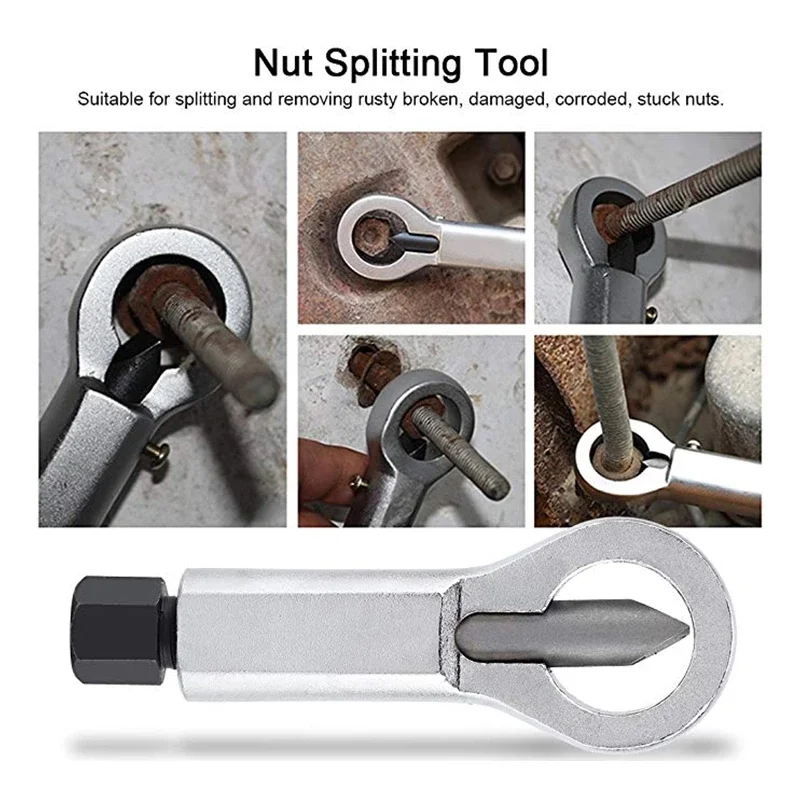 High-quality material: This nut removal tool is made of high-quality steel, sturdy and durable, and brings you a lasting experience.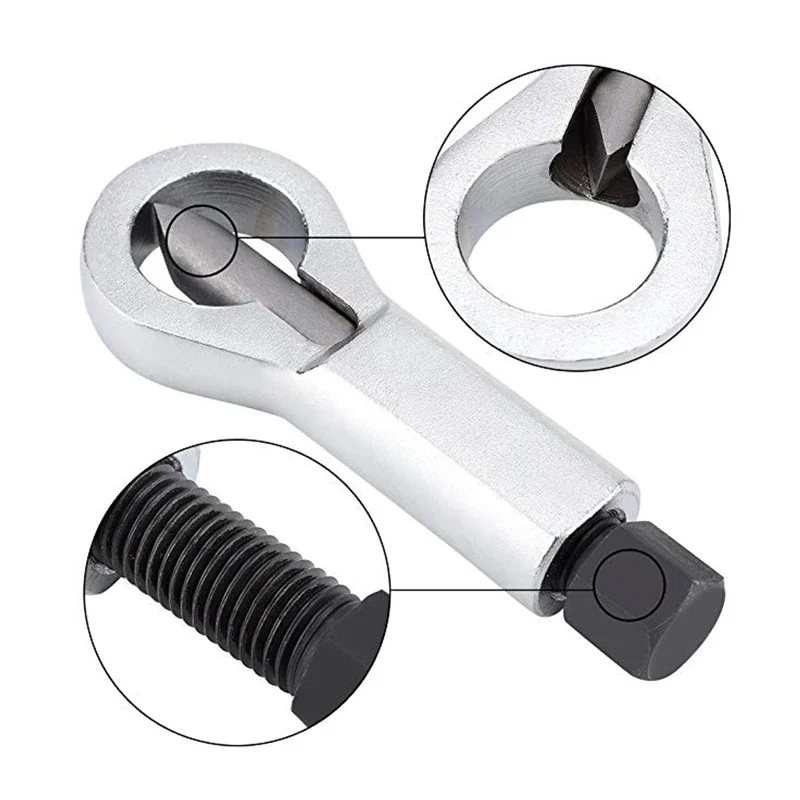 Easy to use: Just rotate the nut separator bolt to work on the target nut. It is easy to use, you can prepare a wrench to help you complete this operation.
Multifunctional: This nut removal tool is suitable for splitting and removing rusted broken, damaged, corroded, stuck nuts. Ideal for mechanics, steelworkers and DIY, it is versatile.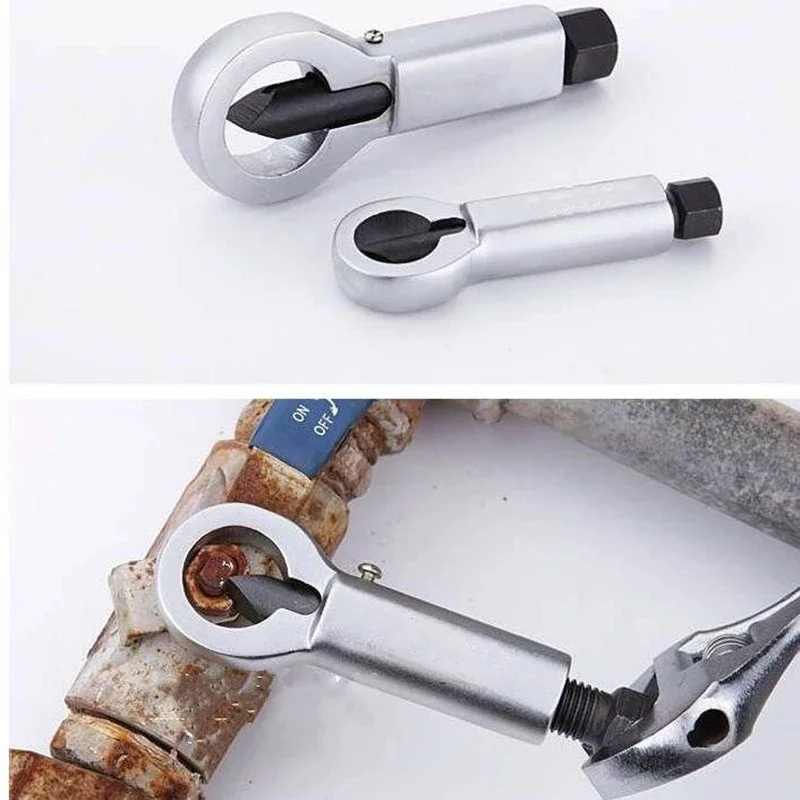 SPECIFICATIONS:
Material: chrome plated finish and hardened steel body
Capacity: Suitable for nuts and bolts of 0.4" - 0.47", 0.47" - 0.63", 0.63 - 0.87" or 0.87"- 1.06"
Size:
#1: Length: 80mm/Bot Diameter: 12mm
#2: Length: 102mm/Bot Diameter: 14mm
#3: Length: 130mm/Bot Diameter: 18mm

#4: Length: 150mm / Rod diameter: 21mm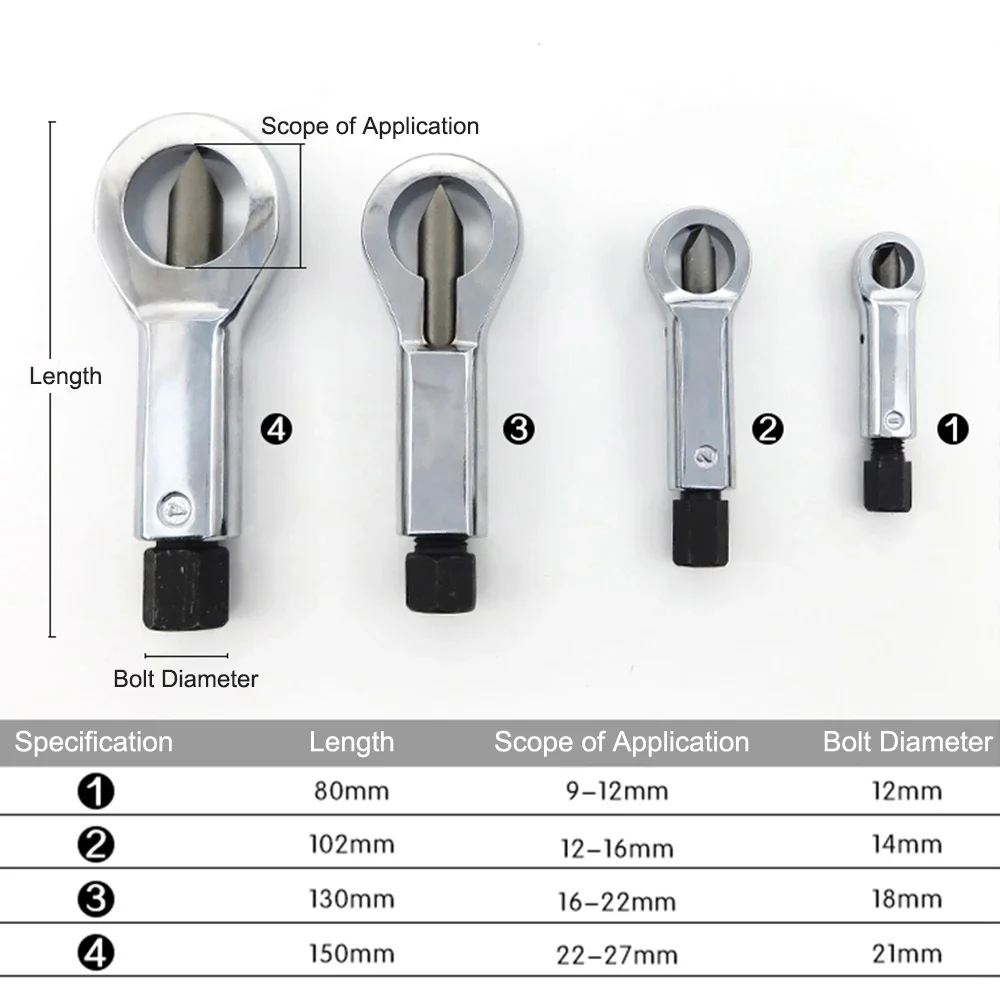 Package Contents:
Choice 1:
1 × Nut Splitter Tool(#1,#2,#3,#4 optional)
Choice 2:

1 Set(4PCS) × Nut Splitter Tools(#1+#2+#3+#4)